The Bentley Continental GT3-R is Bentley's most driver-focused road car and the GT3 racing car is its steroidal sibling.
One little letter, that's all. Oh, and a hyphen. One car here is a Bentley Continental GT3, the other a GT3-R. Just how big a difference could there be? Even once you've looked at them, bigger than you might possibly imagine.
Clearly one is a road car, the other a racer, but, perversely, it's the street machine that has the 'R' in its title. Both are based on the Continental GT, but while one has merely had its claws sharpened somewhat, the other is as a starving wolf to a snoozing Labrador. My purpose is to drive both cars, see how different the racer is to the road car and try to understand how it got that way.
The GT3-R will be familiar to Autocar readers. Production of the £237,500 monster has now ceased, but many will recall that it's a stiffer, lighter, more powerful Continental GT, with no rear seats, carbonfibre door cards, titanium exhausts, lightweight wheels and carbon-ceramic brakes as standard. But, with four-wheel drive, a fully equipped interior and air suspension, it was not light. Indeed, on our scales it weighed 2285kg. Nevertheless, with its 4.0-litre V8 tickled up from 521bhp to 572bhp, it scorched to 62mph in 3.7sec, which is some achievement for a car weighing more than the heaviest Mercedes-Benz S-class.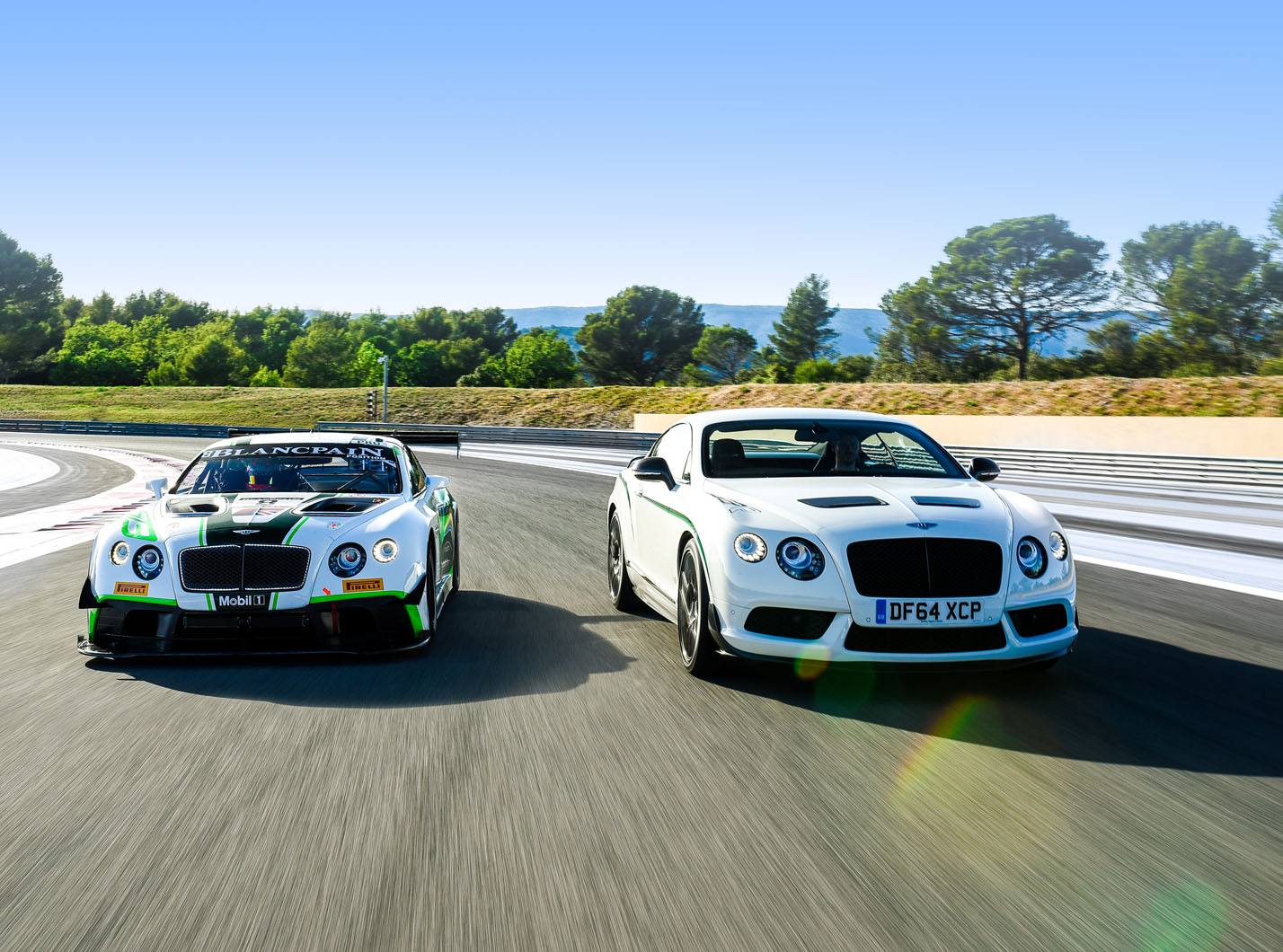 Two things struck me on the way to Silverstone to meet its racing self. First, how much I liked the car, and second, how much more even than that I'd have liked it had Bentley gone further with it. In the reduction of weight, far more so than the increase in power, Bentley had discovered a path to an all-new level of dynamism and driver involvement. But having set out with confident stride and eyes set on the horizon, it appears to have got halfway, sat down and had a picnic.