Ford is set to introduce its third-generation Kuga in 2020, and new spy images show the SUV with minimal disguise on the road.
The Kuga, along with the Edge, Explorer and recently spotted Fiesta-based crossover replacing the Ecosport, will play a crucial part in Ford's wide-reaching European restructure formally announced yesterday.
A more targeted focus on more profitable SUVs, the main growth sector in Europe, is listed as a priority. Ford sold 151,000 Kugas in 2017 across Europe and slightly fewer in 2018, both years more than double the volume shifted in 2013 when the second-generation car was first launched.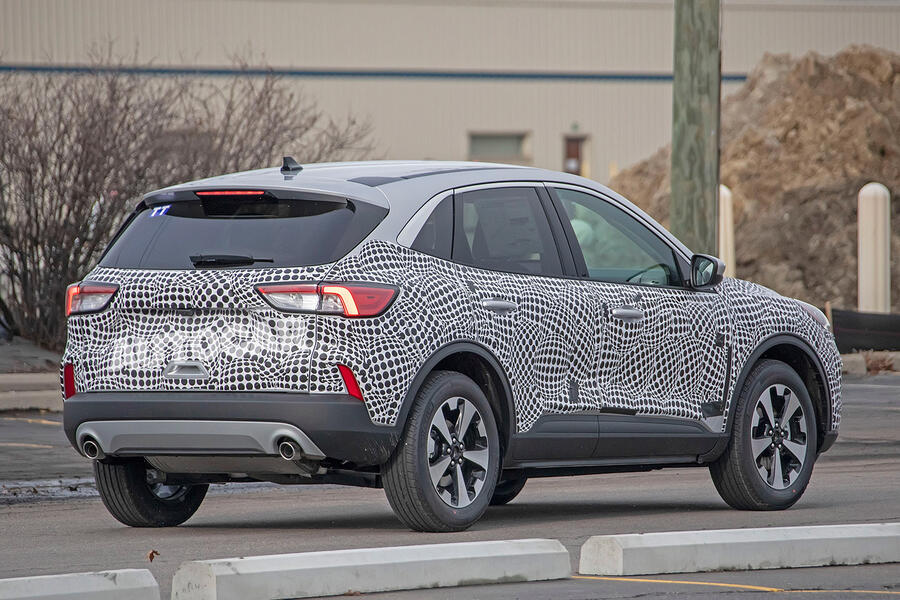 The 2020 Kuga takes clear inspiration from the new Focus externally, with a curvier shape and wider stance. In the cabin, we can see the familiar dashtop-mounted touchscreen from the brand's latest models, too. Expect similarities in terms of equipment and increased passenger space, too.